Lisburn U3A Meetings & Social Events
DEC 2020
NOV 2020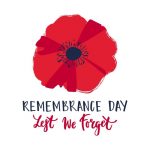 Mon 02 – 10:30 U3A NI Regional Meeting
Thu 12 – Group Leader Submissions requested for 19th Nov.
Thu 12 –
Coffee & Chat
Mon 23 – Nov/Dec Newsletter comes out
Thu 26 – 14:00
LU3A Monthly Meeting via Zoom
OCT 2020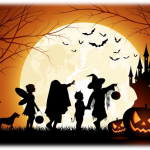 Mon 05 – 10:30 U3A NI Regional Meeting
Wed 14th – 10:30
Coffee & Chat
Thu 15 – Group Leader Submissions request, deadline 22nd Oct.
Mon 26 – Oct/Nov Newsletter comes out
Thu 29 – 14:00
LU3A Monthly Meeting via Zoom
SEP 2020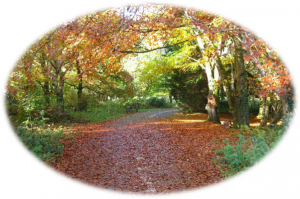 Mon 07 – 10:30 U3A NI Regional Meeting
Wed 16 – 19:00 Group Leader Meeting
Thu 17 – 11:00  Coffee & Chat
Mon 23rd Sept. Sep/Oct Newsletter comes out
Thu 24 – 14:00 LU3A Monthly Meeting via Zoom
Monthly Meetings
Meetings are held on the last Thursday of each month at 2:00 p.m. at the Laganview Enterprise Centre, 69 Drumbeg Drive, Old Warren, Lisburn BT28 1NY.
If you are new to U3A, and are interested in joining, come along as a visitor to one of our monthly meetings. This gives you an opportunity to meet current members and have your questions answered. There's no obligation to join and you don't have to make a decisions on the day. As you come in collect one of our application forms from the Membership Secretary in the foyer, then sign in at the registration table in the hall.
We have a wide variety of speakers, from Bee Keepers to Military Historians! Some examples:
May 2019 Development & Growth of a local business
Jun 2019 – Harry Clarke, Stained Glass Artist
Sep 2019 – Resurgam – Old Warren Community Project
Oct 2019 – Archaeology of Lisburn Castle Gardens and Moira Demesne
Jan 2020 – Costumed Living History Presentation 'Victorian Memories'
Mar-Jul 2020 – Lockdown
Sept 2020 – BeeKeeping on Ards Peninsula
We have a great team of volunteers at every meeting, organised by the Catering Coordinator. They arrive early to make coffee and tea, set out the cups, condiments and biscuits, and serve us with a smile and a laugh. We are ever grateful to them!
At every meeting we have tables set up at the back of the main hall, past the tea and coffee station, at which several Group Leaders sit. They have sign-up sheets for various activities, distribute tickets and collect fees for upcoming events, and provide information for anyone with an enquiry.
Generally, people tend to arrive early to sign in on the attendance sheet and pick up name badges and newsletters (for those without email) out in the hallway. Then on into the main hall to choose tea or coffee and a biscuit, check in at the sign up table and choose a seat for the meeting. There is always chatter and laughter, as friends greet one another, and new comers are made welcome.
The Committee Chair begins the meeting by welcoming everyone, and making announcements, followed by the Administrative Secretary with any points of business for the members; finally, the Speakers Coordinator introduces the guest speaker. At the end of the talk and thank you to the speaker, each member is responsible to stack their own chair against the wall before leaving.